Why Should You Become An Agent With Us?
You will have access to industry leading technology
You own your Book of Business from day one
You will have over 100 fully managed carrier appointments to sell
After the sale, a full-time professional and trained customer service team will take over for you
The Customer Service Team Also:
Manages policy payments, commission accounting, and premium accounting for agents.
Provides a technology package that includes a web-based, real-time comparative rater, a web-based real time agency management system.
Provides quality control with front end policy audits to reduce E&O exposure and complete fulfillment services.
Provides marketing support with automated e-mail marketing campaigns, business cards, marketing materials and web-site and social media support.
Manages all renewals and supports your cross sales activities.
The Opportunity
Gain access to over 100 insurance Markets to quote and sell
Technology is provided free and includes a robust management system, quoting systems, prospecting data bases, etc.
Marketing systems that you can plug into for immediate lead generation and branding
Websites and Social Media
Programs in place for ongoing customer communications- Newsletters, Emails, New Customer Welcome Kits, etc.
There are no franchise fees; there is only a small one-time administrative start-up fee
You get a quality support staff that assists with all your needs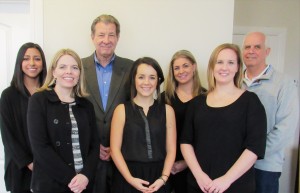 How It Works:
ICUSA will provide the training you need on carrier policy forms and appetite.
ICUSA provides the latest technology for you to maximize your sales efforts.
ICUSA provides marketing support and your customized agency website.
ICUSA provides customer service support and will manage all your renewals. We shop every renewal each year to make sure your client continues to have the best coverage for the lowest cost.
You spend your time selling new business.
"You manage the client and sales process and let our trained customer service centered employees take care of the rest."
Call us at 800.732.0249 for more details