If your company would like to offer a way for customers to find the best home and auto insurance coverage at the best rates, then a partnership with Insurance Connection USA may be right for you.
Why Partner with Insurance Connection USA?
We combine state of the art data driven technology with old fashioned customer service to deliver increased value to clients.   As a full service local brokerage our agents specialize in Home and auto insurance,  and we represent over 80 insurance companies.
Most important, is our ongoing support services. Our account managers are available to help clients with any insurance or claims question and provide the kind of service they should expect.
How does it work:
Using a customized link that identifies your business and just the name, address and phone number of a prospect our data-driven technology will quote all the major insurance companies and provide a written report listing all carriers coverage options and rates.
The process is easy, our system will provide the prospect with a written insurance report containing recommendations for coverage suggestions, and a side-by-side comparison report for the coverage and rates for all the best insurance carriers.

Click this link to see an example of the

 

SAMPLE SIDE BY SIDE

.
The end result is your prospect can easily see the coverage and rates for all the best insurance companies like, Allstate, Nationwide, Safeco, Travelers, Progressive, Branch and many more.
The Opportunity
We currently partner with many businesses who have the desire to assist clients obtain the best insurance coverage, but also the best rates available.  Our partners include  Regional Banks,  Insurance Agents, Mortgage Companies, Home Builders, Remodelers, Real Estate Agents, Home Inspectors and Health Insurance agents. 
We will provide you with a custom Landing page and quote Link you can provide your prospects.  Add the landing page or Link to your website and allow prospects to request an insurance review.
We provide access to over 80 insurance Markets.
We use State of the Art Technology that allow us to provide instant quotes from all the carriers with just a name and address.
We offer our clients Old Fashioned Customer Service, assisting with claims, insurance questions and billing issues. One number to call and speak to a qualified Agent.
Referral revenue is available for referral partners, so you could enjoy extra earnings for helping others save.
For more information contact Bob Garrison at 940-382-4700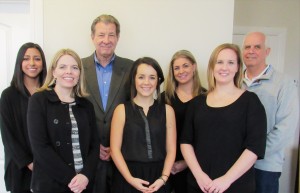 "We manage the sales process and let our trained customer service centered employees take care of the rest."
Click the link to see how easy it is to get a quote-Home and Auto Quote
Call us at 800.732.0249 for more details