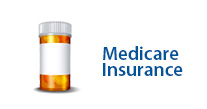 Part D Prescription Plans
Take all the consumer complaints about Medicare, sort them into piles, and I would guess the pile for prescription drug coverage would be the largest by far. Why? Because every drug plan offered by private insurance companies has different formularies for the drugs they offer. The drug coinsurance prices you pay are grouped into tiers with specific generic drugs being on tier 1 or 2 and brand name drugs and specialty drugs on tiers 3, 4 or 5, depending on the plan.
It is important if you have several prescriptions to check each medication for each plan and find out what the tier level (and cost) it is. The best way to do this is to visit medicare.gov and enter your list of medications. Medicare will run the list through all the plans offered in your zip code and prepare a report of the three best plans for you based on your current medications.
Rx coverage is by far the most complex part of navigating the Medicare health care system.
Part D drug plans are voluntary, so you do not have to purchase a plan, but if you do not enroll in a plan you will be subject to the late enrollment penalty I discussed earlier.
Coverage or lack of it
All Part D plans are offered by private insurance companies but they are highly regulated by Medicare, meaning the companies are required to format each drug plan in a similar fashion. That allows for apples-to-apples comparisons.
There is a regulated annual Part D deductible for 2017 of $400.00. Many plans charge less and most have some exclusion for generic tier 1 and 2 medications that are not subject to the deductible. What is different about each plan is the premium they charge and the formulary they offer.
The most important aspect of selecting a Part D plan is making sure your medications are covered and, if so, on what tier are they listed. Medications can be tier 4 on some plans and tier 2 on others, so it pays to do a little research on the plan formularies. Again, the best way to accomplish this is to go to medicare.gov and use their plan comparison tool. Or contact a qualified Medicare advisor.
The Donut Hole
Unlike any other insurance coverage you have had in your life, Medicare Part D plans have a coverage gap. You start out every year using your plan which pays a portion of the cost for the medications, then you are responsible for copays based on the tier level of the drug. At some point when the cost of those medications add up to a level of spending that is specified by Medicare which is $3,700.00 for 2017, your coverage simply stops.
You are now in the Coverage Gap, or as it is more commonly called, the Donut Hole. This gap begins once you reach your Medicare Part D plan's initial coverage limit ($3,700.00 in 2017) and ends when you spend a total of $4,950.00 (in 2017).
However, Medicare is attempting to eliminate the coverage gap. In 2017, Part D enrollees will receive a 60% discount on the total cost of their brand-name drugs purchased while in the donut hole. The 50% discount paid by the brand-name drug manufacturer will apply to getting out of the Donut Hole. However, the additional 10% paid by your Medicare Part D plan will not count toward your total out-of-pocket.
For example, if you reach the donut hole and purchase a brand-name medication with a retail cost of $100.00, you will pay $40.00 for the medication, and receive $90.00 credit toward meeting your 2017 total out-of-pocket spending limit.
Enrollees will pay a maximum of 51% copay on generic drugs purchased while in the coverage gap (a 49% discount). For example, if you reach the 2017 Donut Hole, and your generic medication has a retail cost of $100.00, you will pay $51.00. The $51.00 that you spend will count toward your total out-of-pocket.
| | | |
| --- | --- | --- |
| Year | You'll pay this percentage for brand-name drugs in the coverage gap. | You'll pay this percentage for generic drugs in the coverage gap. |
| 2016 | 45% | 58% |
| 2017 | 40% | 51% |
| 2018 | 35% | 44% |
| 2019 | 30% | 37% |
| 2020 | 25% | 25% |
Minimum Cost-sharing in the Catastrophic Coverage portion of the Benefit**
Catastrophic Coverage
When you spend your way out of the Donut Hole, you enter the "Catastrophic Coverage" phase where you pay the greater of 5% or $3.30 for generic drugs and the greater of 5% or $8.25 for brand name drugs.
For more information about the coverage gap we suggest you contact a Medicare advisor to help you navigate the system.