The Seattle Insurance Agency You Can Trust
Insurance Connection-Washington was founded in 2010. We started with the simple goal of providing insurance advice to families and businesses in Seattle and surrounding areas. Today, several thousand clients—individuals and companies—have discovered the easy way to make smart choices about auto, home, business, property, health and life insurance. Our office on Bainbridge Island makes it easy for us to service clients throughout the North-West.
What sets us apart from other agencies?
A simple phone call outlining your needs will allow our staff in Seatle to make apples-to-apples comparisons between the insurance you have now and the same coverage offered by as many as 20 other top-rated insurance companies. In other words, we do all the work finding you the best coverage and you usually save a bunch of money.
Every Policy Is Reviewed Every Year
We do at least one annual review for every Washington policyholder, and more if our clients request it. At that time we reassess your needs, adding coverage where necessary, maybe cutting back in other areas. Then we shop all of the top insurance companies to make sure you are paying the best rates. We guarantee you will never pay too much for our insurance coverage.
---
Contact Insurance Connection-Seattle
Drop by Our Office: 
9860 Woodbank Dr. NE
Bainbridge Island, WA 98110
206-607-1279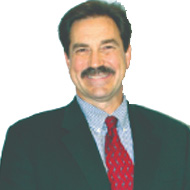 ---
Our customers love us! We have tons of 5-star reviews and testimonials and our service is FREE. 
---
Insurance Connection-Northwest Insurance Products
Home Insurance
Home really is where the heart is – so when any type of damage occurs to your home, it's important to get it taken care of as soon as possible. If you live in Washington State you deserve a homeowners policy that fits your specific lifestyle and home design. Not all homeowners policies are the same, we assist you in finding the type of coverage you require for the best price.
Medicare Insurance
Today, the cost of health care continues to rise. For many seniors in Washington, health care services can encompass a large portion of the monthly budget – making it essential for those age 65 and over to have good solid health insurance coverage. Although Medicare Parts A and B cover a wide array of benefits, the program still leaves many "gaps" in the form of out-of-pocket copayments and deductibles. Our knowledgeable and professional agents in the Seattle area are here to help.
Auto Insurance
Anyone who owns or leases a vehicle knows that auto insurance is a necessary part of driving. In fact, in Washington it is required that you carry this insurance in order to obtain a license. Our agent and staff in Seattle and Bellingham are knowledgeable about the subject and can walk you through the maze of policy features that can make all the difference in the world. That's the advantage of working with Insurance Connection-Washington.
Business Insurance
You focus on finding talent, winning customers and growing your business. We focus on enabling you to build a thriving business with confidence. No one wants to think about fires, thefts, lawsuits, or injured employees. Business insurance from the top companies like Hartford, Travelers and CNA can cover the unthinkable, so you can concentrate on your business. Insurance that Protects Your Accomplishments is what we provide. Call our local agent in Seattle and Bellingham to find out if you have the best coverage for the best price.
Employee Benefits
If your company wants to attract and retain highly qualified workers, offering an attractive employee benefits package is one of the best ways to do so. Yet, with so much information available, it can almost seem overwhelming trying to narrow down which plan – and which provider – will work the best for you. Our local agents in Seatle will work with you in combining all of the right components that will make the benefits plan that you choose the one that is customized best to the coverage needs of your employees and your management team.
Call or email Insurance Connection Washington for additional information.