For over a decade, the professionals at Insurance Connection USA have been helping clients to obtain the best insurance coverage for the lowest price. We are a full-service agency. Because we represent all the top insurance companies, we can provide you with objective and unbiased recommendations. And although securing the insurance that's perfectly suited for your specific requirements can seem complicated – we make it easy.
For more information about the top insurance companies and on obtaining the coverage that you need combined with the personal service that you deserve, residents of Texas, Washington, Colorado and New Mexico should call or visit the nearest Insurance Connection USA location today.
Employee Directory
---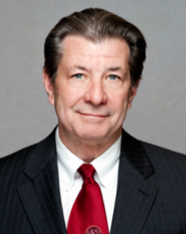 Bob Garrison
Agency Director
Direct Phone 940-382-4700
Email –
bob@icusa-tx.com

Bob is our Agency Director who started Insurance Connection over a decade ago. Surprisingly, his journey started with looking for Medicare insurance for his dad. When Bob realized truly how confusing insurance was, he knew he needed to start a company that put educating his clients first. Bob is a lover of traveling and often gets away from the Texas heat as much as he can!  He is the father of two children and has one beautiful granddaughter.  If he is not busy answering his many, many voicemails, you can often find him running, skiing or hiking somewhere far from the heat.
---

Elisa Thornton
Insurance Agent
Direct Phone – 940.382.4700 ext. 103
Email – Elisa@icusa-tx.com
Elisa is our Office Manager, Insurance Agent and overall sounding board to all in the office.  She has been with ICUSA for 6 years and in the insurance industry for over 20.  Elisa is originally from Chicago and graduated from Hillsdale College as well as from UT Arlington with a Masters in Social Work.  Elisa is married to Ben, a firefighter, and is the mother of two adorable daughters!  Elisa is a lover of cooking, especially with her two girls, and Pilates. When she's not chasing her daughters around the house, you can find her curled up on the couch, binge watching a Netflix show, with a well-deserved glass of wine.
---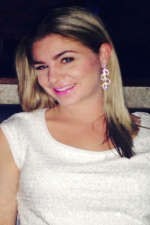 Jessica Barthold
Insurance Agent
Direct Phone – 940.382.4700 ext. 104
Email – Jessica@icusa-tx.com
Jessica is our personal lines expert, who enjoys working in insurance because of its constantly moving parts and service-oriented focus.  Jessica came to ICUSA with a background in outside business to business sales and account management.  She is an Oklahoma native, but grew up in Dallas and graduated from the University of North Texas. She lives in Valley View, TX with her husband and son. Jessica loves spending time outdoors and hanging out with her family and friends.
---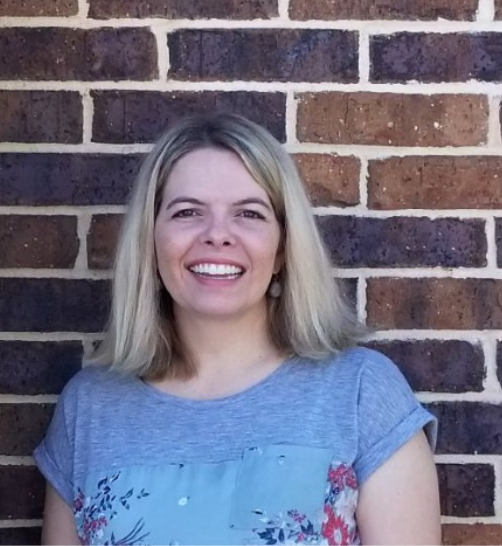 Jill Schultz
Personal Lines Service Rep
Direct Phone – 940.382.4700 ext. 102
Email – Jill@icusa-tx.com
Jill joined ICUSA 2 years ago and assists our existing personal lines customers. She has a background in handling complex auto claims, where she most enjoys helping others and explaining the importance of having adequate coverage. Jill has been married for 18 years and has a twelve-year-old daughter and eight-year-old son. She is a native Texan and graduated from the University of Texas at Austin. Jill loves spending time with her family and stays busy shuttling her kids to various activities.
---

Mike Eiseman
Insurance Agent
Direct Phone – 214.475.3911
Email – Mike@icusa-tx.com
Mike solely specializes in Medicare! For four years, he has helped his clients navigate through the ever changing Medicare policies and has continued to educate them on their options. Before he worked in the field, he was looking for Medicare himself. It was not until he needed it that saw how many common mistakes people made when looking for Medicare. After that, he decided to jump on the opportunity and work side by side with his daughter, Elisa! Outside of the insurance world, he has been married for 47 years, has six children and grandbabies! You can often find him gardening, eating pizza, or watching anything with John Wayne!
---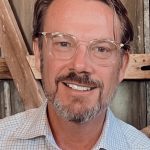 Mark Roden
Direct Phone – (940)382-4700
Email – marklroden@gmail.com
Mark is a Dave Ramsey Endorsed Local Provider (ELP) for Health Insurance in DFW for over 15 years. He is an expert in Group & Individual Health Insurance as well as Medical Cost Sharing Programs. Mark enjoys traveling, golf, cooking, and spending time with his wife and their six children plus one grand kid.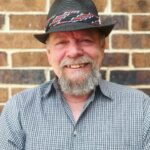 Curt Knight
Insurance Agent
Direct Phone – (940)382-4700
Email – curt@icusa-tx.com
Curt has over thirty years of diversified experience in the energy industry in production and marketing.  He worked and resided in New Mexico for twenty years and earned a BBA and a MBA from Eastern New Mexico University.  He was also an Adjunct Instructor at the College of the Southwest-Carlsbad  and ENMU-Roswell.  He retired a few years ago and, after helping several friends and associates get insured, decided that this was the direction he wanted to take into the future.  He has been working closely with Bob for the past several years (trying to soak in some of that vast amount of knowledge) researching different plans and currently helping people determine what their options are in deciding on a health policy.  Curt is married to Mary and together they have two sons, one grandson, and two granddaughters.  His hobbies include playing guitar, harmonica, and golf.